Machining Division
Quality comes first in all processes in our company. Our suppliers meet highest international standards. Constant monitoring of production processes ensures compliance of the products with the requirements of our clients.
Quality control is a major component of each machining project at Deccan.
The systems and practices of the companies have earned for itself ISO 9001:2008 standard and environment management system Standards to ensure our components meet customer requirements at the first time and every time.
Our self-owned accurate measuring & testing equipment allow the strong QC team and in-process inspection procedure to check all components after machining and before assembly.
At Deccan Die Casting, quality control is a continuous activity, ensuring that each customer's need for quality die castings and services is met and delivered on time without defects.
Pressure Die Casting is adopted at maintaining very tight tolerances and visually inspected at the time of production. In addition to these practices, Deccan Die Castings Pvt Ltd will implement any customized testing and/or dimensioning programs required by their customers.
Deccan Group has spread over with divisions, namely
Our Solutions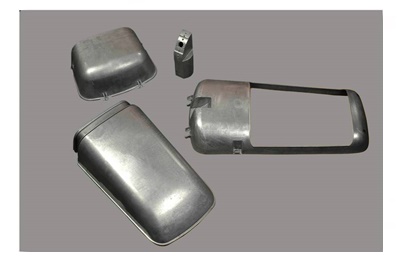 Deccan Die Castings Pvt Ltd is your full-service partner of designing and developing pressure die casting dies for complex parts and manufacture of components utilizing up-front engineering support, superior customer services, and state of the art process control techniques .
Provides solution from Product Design, Mold Design & Manufacturing and Production of parts to secondary processing; from idea to product, Deccan is a good answer in Bangalore.